Your child will start to develop their skills, knowledge and understanding.
At this age your child wants to become more independent and explore the world, getting them into all kinds of mischief! We encourage independence and help develop social skills through a variety of activities.
Children love getting messy; playing with spaghetti and jelly, splashing in the water tray, digging in the sand pit, and making creative masterpieces for you to keep forever. Social interaction is beneficial at this age. Your child will become aware of their peers and develop friendships; learning to share and develop confidence.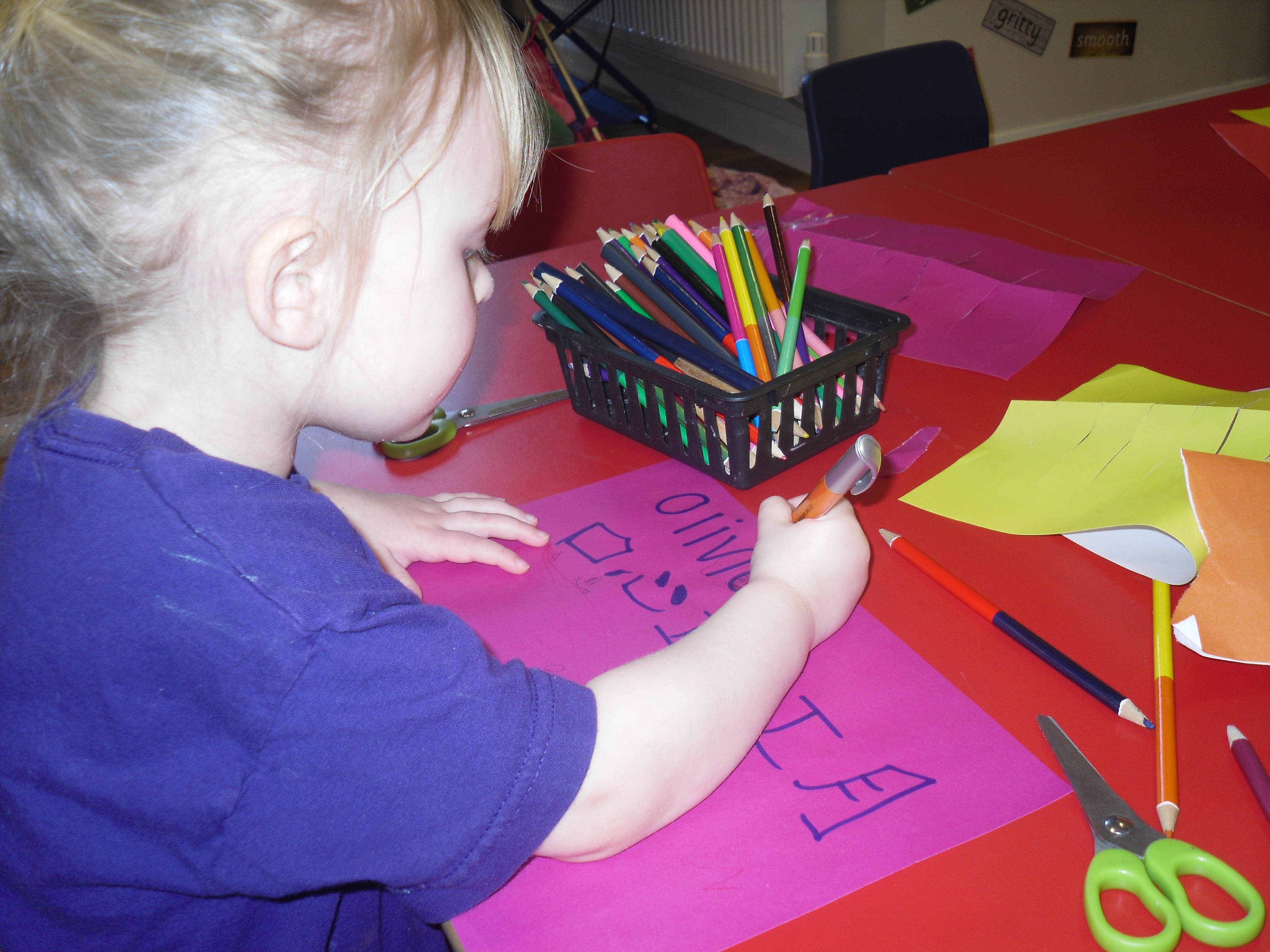 Activities are planned through the Early Years Foundation Stage. Each child is monitored individually and, through their individual interests likes and dislikes, are set developmentally appropriate tasks. Your child will start to learn colours, counting and shapes.
Each child is assigned a key person. They are responsible for keeping all of the development records up to date and ensuring that all observations are completed on a regular basis. You are welcome to see your child's file at any time and we encourage you to add notes and pictures from home. Your key person is always there for you if you need to discuss things further.
Some children may still need a sleep in the afternoon. There is a quiet area for the sleepy heads. Bedding mats are used and comforters may be brought in to help them settle.
Toilet training usually takes place in the Toddler room but only if your child is ready and happy. Whether you decide to use pull ups/ pants or toilet/ potty, the staff will be able to advise and work with you all the way.